CHAVUTTI THIRUMAL MASSAGE:
Is a form of massage that originated in Kerala (southern India, home of the traditional medicine Ayurveda) in ancient times and was developed by Kalarippayattu warriors. It is particularly used by those studying martial arts and the classical dance Kathakali but brings huge benefits to any of you who wish to eliminate toxins from the body.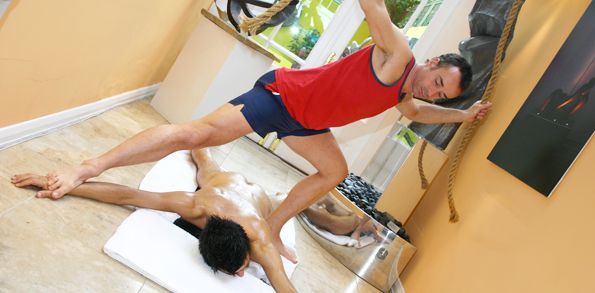 WHAT DOES IT DO?
My aim is to detoxify your body as each long, flowing massage stroke gets rid of lingering impurities. Through this process, your spine will be lengthened and your posture improved, rejuvenating your body thoroughly. It will help your breathing immeasurably. You will also feel an incredible sense of wellbeing, emotionally as well as physically.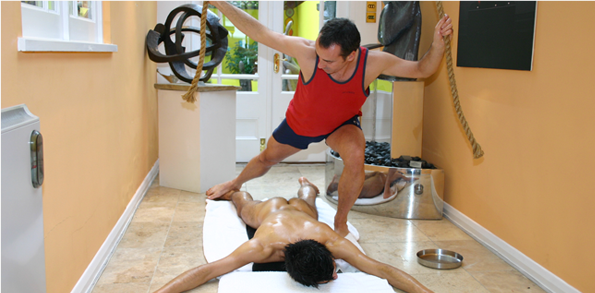 HOW DOES IT TAKE PLACE?
Like all Chavutti Thirumal therapists, I use the feet rather than the hands to massage your body (it literally means "foot pressure"). I hold onto a rope to ensure my feet travel up and down your back, concentrating on your spine, before working on the entire length and breadth of your body. It is vital you are naked during this treatment, due to the soothing body oils that I apply (although a small towel can be placed like a loin cloth if you prefer, to make you feel more comfortable when lying down). This enables my foot to travel easily over your body surface, applying gentle yet firm pressure.