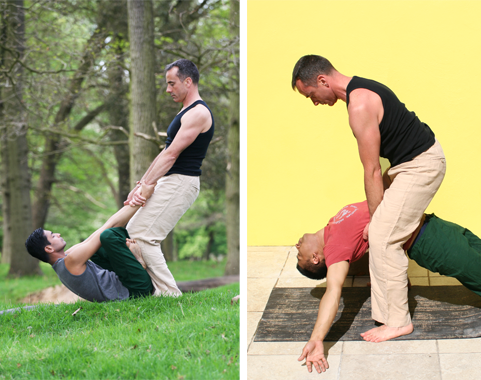 HOW DOES IT TAKE PLACE?
I undertook my training in the southern style at the Wat Pho School of Thai Massage in Bangkok. You lie on a mat or firm mattress on the floor, dressed in pyjamas or light clothing, whilst I lean on you using hands, forearms and feet to apply firm rhythmic pressure to almost every part of your body. This is usually a dry massage but sometimes I use a hot herbal compress to warm and relax you. The full treatment can last two hours or more.
WHAT DOES IT DO?
The style I use not only kneads the muscles and joints, but also manipulates your body's energy lines (known as Sen Lines). Pressing on these lines stimulates the flowing of internal energy, eliminates toxins from the body's tissues and aids the healing process of malfunctioning organs. You'll find you get many of the same benefits as from yoga: flexibility, inner organ massage,
oxygenation of the blood and calming of the mind.